The social selling imperative for B2B sellers
Social selling is no longer an optional tactic for those who want to stay competitive.
SOCIAL SELLINGB2BSALES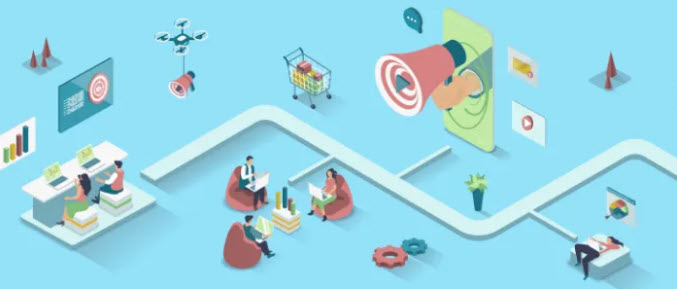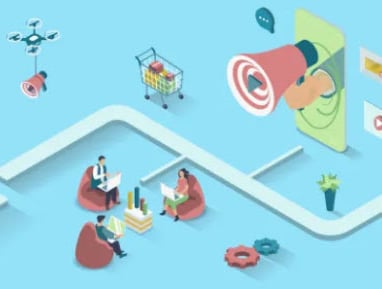 In an age of digital transformation, companies constantly look for new ways to gain an edge in the marketplace. As technology progresses and competition intensifies, social media platforms have become an effective tool for B2B sales reps.
By leveraging these robust networks, such as LinkedIn, Twitter, and Facebook, marketers can tap into a massive market of potential customers, increase visibility, and boost sales opportunities.
Social selling is no longer an optional tactic. Instead, it has become imperative for those who want to stay competitive in this developing digital landscape.
Relationships
B2B buyers are looking for a personalized, customer-centric approach, and the best way to do this is to establish relationships with them first and then consider the outcomes. Social networks create the perfect platform to develop meaningful connections with prospects. Building ties with your target audience lets you know their needs, identify potential problems, and create a tailored solution. In addition, establishing connections allows you to build trust and makes it easier for them to do business with you.
Brand
Social selling also helps vendors spread key messages about their brand, products, and services through valuable content to a broader audience. This increases visibility during the buying process, exposing more people to its offerings.
Engaging
Social selling tools are essential for B2B sellers as it allows them to engage with prospects personally. There are a few key things to keep in mind when engaging in social media:
Listen to what they say and take the time to understand their needs and interests

Tailor your messages to each customer, making them feel more valued

Don't be afraid to start conversations; this will help you establish trust and rapport
Cultivating prospects is vital to gaining trust and showing the value of your products or services. With social selling, post helpful content such as tutorials, reviews, and industry insights on social media channels to understand your company and offerings. This way, you establish yourself as a knowledgeable source in your niche and engage in meaningful conversations.
Leads
Any B2B strategy will use social channels to target potential leads with relevant content. You can interact directly with customers, answer their questions, and offer valuable observations. Engaging with prospects on social media creates relationships and trust, leading to sales. Also, social platforms allow you to track your content's performance so that you can adjust for maximum success.
Sentiment
Measuring sentiment is critical to understanding what works and what doesn't and can be done by analyzing conversations, posts, and feedback. Monitoring reactions to your marketing messages is essential, as it can provide valuable insights. Knowing your customer's sentiments helps tailor your approach and improve strategies. It is also relevant to respond to negative and positive feedback promptly. It's a great way to show that you care and value opinions.
Monitoring competitors
Businesses must pay attention to their competitors. Monitoring rival activity is integral to any B2B sales strategy. It ensures you know their pricing strategies, products and services, and new initiatives. Tracking activities also allow you to spot areas to differentiate. By staying informed, you are one step ahead.