Next Gen white labeling - podcast content creation service
Blog post description.
SOCIAL MEDIASOCIAL SELLINGSALESB2BINNOVATION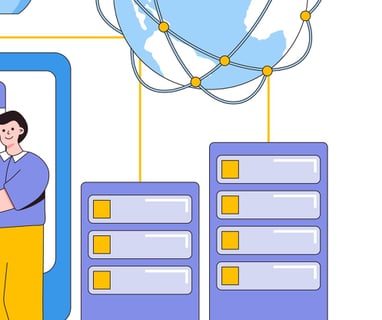 Are you interested in starting your podcast but need help knowing where to begin? Look no further than my turn-key podcast content creation service. With this service, I provide everything you need to launch and maintain a successful podcast, all under your branding. From brainstorming topics and creating engaging scripts to record and editing high-quality episodes, my team of experienced professionals will handle every aspect of the production process.
Not only do we take care of the technical side of things, but we also offer comprehensive content creation services. Our team will research your niche and target audience to ensure each episode is informative, entertaining, and relevant. We can even help you secure expert guests for interviews or collaborate with other industry influencers to boost the credibility and reach of your show.
By offering a white-label solution, you can present the podcast as your unique creation without revealing our involvement. This allows you to establish yourself as an authority in your field while saving time and resources that would otherwise be spent on learning audio editing software or hiring multiple freelancers. With my turn-key podcast content creation service, launching a professional-sounding podcast has never been easier!
What is white labeling and its benefits?
White labeling is a business practice where a company purchases a product or service from another company and rebrands it. In podcast content creation, white labeling refers to providing pre-produced podcast episodes that can be customized and released under the client's brand. This allows businesses or individuals to have branded podcasts without investing time and resources into creating content from scratch.
One of the key benefits of white labeling is that it saves time and effort for businesses. Instead of starting a podcast from scratch, they can leverage an existing service and focus on promoting their brand through the episodes. Additionally, white labeling offers cost savings, as hiring a dedicated team for content creation or investing in expensive equipment is unnecessary. It lets clients choose which episodes to release, ensuring the content aligns with their target audience's interests.
Furthermore, white labeling can enhance the brand image by providing high-quality and professional podcasts tailored to specific industries or niches. Businesses can use these podcasts as a powerful marketing tool to engage with their audience, establish thought leadership, and build customer trust. With white labeling services like my turn-key podcast content creation solution, businesses can enter the world of podcasting without technical expertise while maintaining complete control over their branding and messaging.
How does my podcast content creation service work?
My turn-key podcast content creation service offers a hassle-free solution for individuals and businesses looking to establish their podcasts. With this service, you can create high-quality podcast episodes without needing technical or creative skills. To get started, provide us with your podcast topic and goals, and our team of experienced writers will craft engaging scripts tailored to your brand's voice.
Once the scripts are ready, our professional voiceover artists will record the episodes using state-of-the-art equipment to ensure optimal sound quality. We understand that editing can be time-consuming and challenging for beginners, so we handle all post-production tasks. Our skilled audio editors will remove any background noise, enhance the sound levels, and add intros/outros or music if desired.
To ensure convenience for your audience, we also handle all aspects of publishing. From creating eye-catching cover art to writing compelling episode descriptions and uploading the content to popular podcast platforms like Apple Podcasts and Spotify – we've got it covered. With our white label option, you can even have your branding on each episode's metadata, integrating it into your existing marketing strategy.
The advantages of using my service
One of the biggest advantages of using my turn-key podcast content creation service is the ability to white-label the content. You can put your branding and logo on the podcasts, making them appear as you or your company created them. This not only enhances your professional image but also helps in building credibility and trust with your audience. By presenting high-quality, customized podcasts under your brand name, you can establish yourself as an expert in your field and attract more listeners.
Another advantage of my service is that it removes the burden of creating content for your podcast. As a busy professional, finding time to plan, record, edit, and publish regular episodes can be overwhelming. With my turn-key solution, a team of experienced podcast producers handles all these tasks. Everything is done with meticulous attention to detail, from researching compelling topics to scripting engaging conversations and editing out any flaws or distractions. This saves you precious time and energy that can be better spent on other aspects of growing your business or focusing on what you do best.
Furthermore, my service offers additional value through its comprehensive support system. I can provide ongoing assistance in promoting and marketing each episode to maximize reach and engagement. Additionally, I offer analytics tools to track listener metrics so that you can gain insights into audience preferences and tailor future episodes. With regular updates on industry trends and innovations in podcasting technology, I ensure that your podcast stays relevant and ahead of the competition.
Why choose my service over others?
When choosing a podcast content creation service, there are several reasons my service stands out. My turn-key solution provides everything you need to launch and maintain a successful podcast under your brand. From creating engaging and unique content to handling all technical aspects like editing and uploading, I take care of every step in the process so that you can focus on building your audience and growing your brand.
Secondly, unlike other services that offer generic content or rely solely on templates, I pride myself on delivering personalized and tailored podcast episodes, leveraging my 35 years as a B2B account manager and having created over 100 podcast episodes of my podcasts, Startups' Roundtable, and B2B Twin. By taking the time to understand your target audience and goals, I ensure that each episode caters to their interests, providing engagement and loyalty.
Lastly, what truly sets my service apart is its white-label feature. With this option, you can completely customize every aspect of your podcast's branding without any mention of my company. This allows you to create a seamless experience for your listeners while increasing brand recognition and credibility as an industry expert.
In conclusion, by choosing my turn-key podcast content creation service over others in the market, you will benefit from a comprehensive solution that includes personalized content creation, technical support, and the ability to white-label everything under your brand. Don't settle for cookie-cutter podcasts when you can have an exceptional listening experience that aligns with your vision and objectives.
Conclusion: Take your podcast to the next level with our white-label content creation service
In conclusion, our white-label content creation service is the perfect solution for taking your podcast to the next level. With our turn-key service, you no longer have to worry about creating engaging and high-quality content for your audience. Our team of experienced professionals will handle all aspects of content creation, from scriptwriting to post-production editing.
Utilizing our white-label service allows you to maintain a consistent brand image and integrate the content into your existing podcast episodes. Our experts are well-versed in various niches and industries, ensuring your podcast resonates with your target audience. You can trust us to deliver top-notch content that captivates listeners and helps you establish yourself as an authority in your field.
Furthermore, our white-label service lets you focus on running your podcast without sacrificing quality. Whether you're a beginner or an established podcaster looking to expand your reach, our turn-key solution provides a hassle-free approach that saves time and effort. Elevate your podcasting game today by leveraging our white-label content creation service and witnessing its positive impact on listener engagement and the growth of your show.